.
For the prices or for order, please contact your sales representative
Kemex
.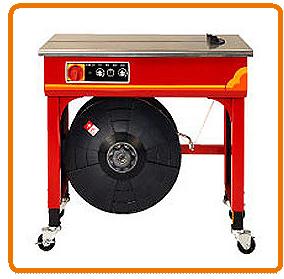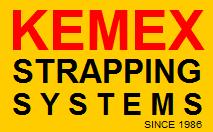 Datasheet TP-502
Semi Automatic Strapping Machine

(New generation Machine)
.
Compact Mechanical Strapping Head:
+

With 30% less moving parts than conventional machines substantially reduces maintenance +issues. There are no belts, chains or pulleys. Extremely low noise sealing head.
.
Sensor Controlled Heater:
+The faster 24V heating mechanism is sensor controlled assuring you of consistent and high +efficiency seals.
.
Electronic Tension Control:


+

Adjustment for wider strap tension (8-45 kg) can be easily done on the front control panel.

.
Adjustable Table Height:


+
The table height is adjustable to any height between 780 mm and 950 mm.
.
Large Main Switch:
+

The lockable CE rated large main power switch increases safe operation of the machine
Datasheet TP-502
Semi Automatic Strapping Machine
Chart of types model TP-502
Kemex
Strapping Systems 1850, Transcanadienne,
++++.
Dorval (Québec)
+ + .
Tél:
514-685-1119

+++,+ .

800-755-3639

+
.,
Fax: 514-685-2228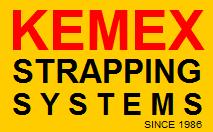 Strap Width
:
+++++++.++++
5 mm - 13 mm
Low Voltage 24V Someday all semi strappers will be made in this way.
.
Conversion kit for small packages
.
.
Digital readout for tension and feed settings
Strap Tension:
++++++++.++,
8 kg - 45 kg
Table Height:

+++++++++++
780 mm-950 mm
Net Weight
:
+++++,++++++++,
70 kg
Electrical Requirements:
+,+
110V, 220V, 230V 50/60Hz 1PH