.
For the prices or for order, please contact your sales representative
Kemex
.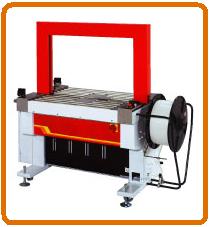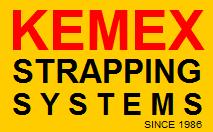 Datasheet TP-601A

Fully automatic Strapping machine
(with Roller-driven table for wide straps)
.
Auto Strap Feeding:

+Simply insert the strap into the feeding rollers from the coil side of the machine and then push the +"reset" button. The machine will automatically feed itself without the need to access to the inside of +the machine. No need to remove it from the line for strap feeding. Easy strap loading.
.Auto Strap Ejector:


+Loop-eject clears unwanted strap automatically if the machine is accidentally activated without a +package. Eliminates downtime.
.Hinged Top Plates:


+Opens wide for quick cleaning, inspection, and maintenance of strapping head, strap-feed and +tensioning unit.
.Electronic Tension Control:


+

External adjustment of strap tension by the simple turn of a dial. Easy operation.
.Belt Transmission:


+

Instead of using roller chain, belt transmission systems ensure long operational life and quiet

+++++

+operation.
.

Multiple strap function for single, double, continuous strapping or transit mode
Datasheet TP-601A
Fully Automatic Strapping Machine
Chart of types model TP-601A
Kemex
Strapping Systems 1850, Transcanadienne,
++++.
Dorval (Québec)
+ + .
Tél:
514-685-1119

++++. .

800-755-3639

+
.,
Fax: 514-685-2228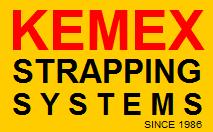 Strap Width
:
+++++++..++,++
8 mm, 12 mm strap
Strap Tension:
+++ ++++.+++
7 kg to 70 kg
Net Weight
:
+++++,++++++,.++,
330 kg
Electrical Requirements:
+.,,,
220V, 380V, 400V
,
50/60Hz 
.
3PH
Siemens PLC control
Conveyor Speed:

++++++.+.,+,
30 meter/minute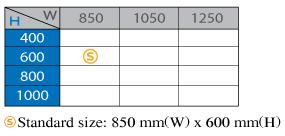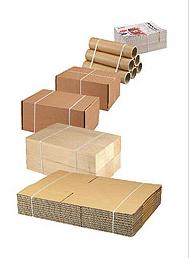 Variable conveyor speed: from 18 meter/minute to 42 meter/minute
Stainless steel frame SUS 304 (TP-601AS)
Table Height:
++++++++++.,+,+
820 mm