.
For the prices or for order, please contact your sales representative
Kemex
.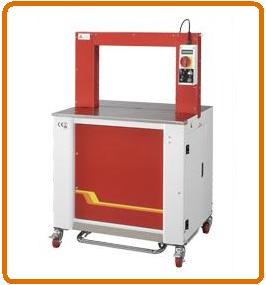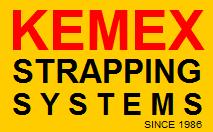 Datasheet TP-702 Mercury
Automatic Strapping machine

(High-Speed world-class machine)
.
A world-class innovative machine with speed up to 65 straps per minute
.
Robust & Compact Mechanical Strapping Head:


+

The Mercury TP-702 uses the latest DC brushless motors technology to provide the highest level of

+

accuracy and reliability on the market. All motors are German-made.


+

The strapping head has no belts, clutches or pulleys. It is simple technology with few moving

+++ +

parts. With 30% fewer parts, Mercury requires fewer adjustments, has fewer wear components, and

+

requires less maintenance. The simple design of Mercury minimizes the maintenance cost.
.
Waist-high Quick Coil Change (patents registered):


+
Innovative waist-high coil change without access to the bottom of the machine. Quick release lock

+

eliminates downtime to change the coil. Ergonomic and quick changing makes coil change simpler

+

than ever.
.
Easy Access Operating Control Panel
:
+
The operating control panel is located on upper side of the machine for easy access. User

++++++

+

friendly. Power cord feeding from the above makes the machine very safe to operate and avoid

. + ,

wire damage while moving the machine.
.

Auto Strap Ejector:


+

Loop-eject clears unwanted strap automatically if the machine is accidentally operated without a

+ + +

package. Eliminates downtime.
.

Free Access to Strap Guides (patents registered):


+

Hinged top plate makes easy access to the strapping head for quick maintenance. Unblock the

++

+

guides enabling free and quick access to the strap guides without the use of any tools. 

++++++++

+

The most

+

maintenance-friendly design.
.

Waist-High Auto Strap Feeding:


+

Friendly design to feed the strap automatically from the upper side of the coil without the need to

+ +

access to the bottom of the machine.
.

Front Foot-Bar Switch: Ergonomic cycle initiation. User friendly.
.
Adjustable Table Height:
The table height is adjustable to any height between 820 mm and 920 mm.
.

Dispenser Release Switch
.

Sensor Controlled Heater
.

Low Voltage
.

Strap End Ejector
.

Reliable Strap Chute

Datasheet TP-702 Mercury
Automatic Strapping Machine
Chart of types model TP-702 Mercury
Kemex
Strapping Systems 1850, Transcanadienne,
++++.
Dorval (Québec)
+ + .
Tél:
514-685-1119

++++. .

800-755-3639

+
.,
Fax: 514-685-2228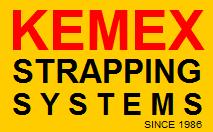 Strap Width
:
+++++++.++,++
5 mm, 6 mm, 9 mm, and 12 mm P.P. strap
Strap Tension:
+++ +++++++
1 kg to 32 kg (5 mm, 6 mm, 9 mm)
+,
1 kg to 45 kg (12 mm)
Net Weight
:
+++++,++++++,++,
160 kg
Electrical Requirements:
+,,,
110V, 220V, 230V, 50/60Hz 
.
1PH
Photo-Eye Switch
Speed:

+++++++++++++,+,++.
60 - 65 straps/minute (60Hz)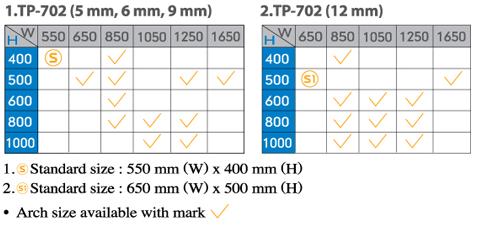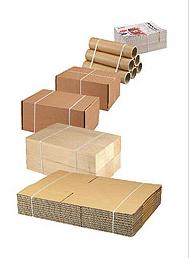 Foot Pedal Switch
Stainless Steel Frame (TP-702S)